Moderators: AE25, BOBLOOK, pufito18
So seat options, who's using what? Ima dig for pictures of my gt-apex seats.
---
I have Datsun 280z seats in my te27. They look good!
---
Here they are! They match my headliner.
Attachments

Te27 seats.jpg (93.54 KiB) Viewed 8741 times
---
---
Posts: 242
Joined: Thu Jun 20, 2013 10:17 pm
I'm running Cop Car* Recaros in my car...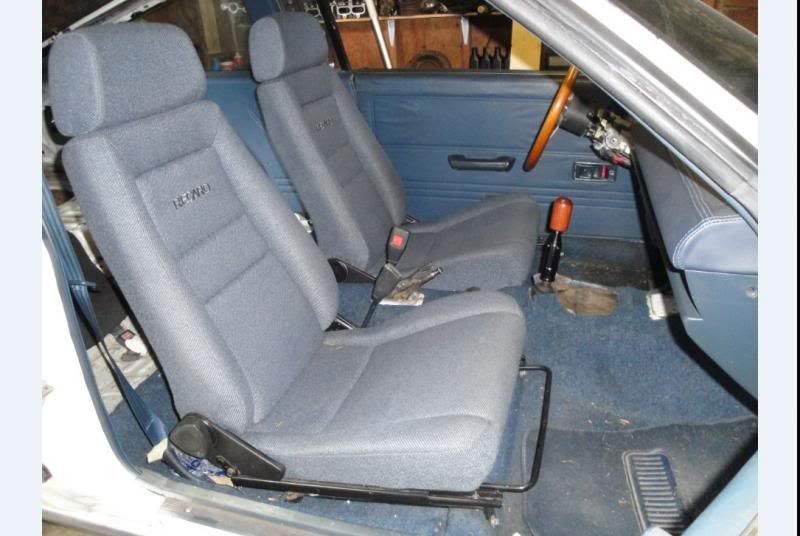 using heavily modified AE86 mounts
* likely from a mid 1990s Lumina Police car
---
Posts: 70
Joined: Thu Jan 16, 2014 4:18 am
Location: N. Boston 781
---
I've been trying to do some research on different seat options for my 81' liftback. I'm somewhat disappointed in the lack of posted options in this category. 3 threads with minimal info and one thread got off topic really quick and turned in to a slight debate about which models were long door and short door haha. I'm reviving this thread to see if there are more options out there and what has to be done to with those option to make them work..

-Quasi
---
Posts: 66
Joined: Wed Jun 19, 2013 11:29 pm
Location: SF Bay Area
Awesome, I always keep an eye out for 1st gen mr2 seats in brown, but have never come across a pair. Are these from a first gen? Do they bolt right up?
Thanks,
-J
Ecotec 2.0L LNF powered 82 Corolla Wagon daily driver. 314whp/344TQ
---
I have MK2 Supra seats in my TE72, took some squeezing but nothing that any DIY can't handle. I just used a metal file and made the holes wider and replaced the rubber gasket under the 4th bolt with a metal washer
---