In my endless search for adding creature comforts (rear dome light, heated seats, heated mirrors, cruise control, USB charge ports, A/C, power steering, etc...) to my vintage daily-driver Corolla, I came across a cool product by Revolution Electronics. They have a rather clever module that adds three intermittent delay settings (8, 5 or 3 second) to your current (high, low, momentary) wiper speed options, while retaining your factory switch/lever. Their site explains it best:
http://www.revolutionelectronics.com/Pr ... nt-wipers/
I've had the unit installed for a week now and think it's great. With a little practice, the process of increasing or decreasing the wiper speed setting becomes more natural. The module can be tucked - snuggly - into the lower half of the column clamshell trim, just above the large electrical connector. I used some industrial adhesive-backed Velcro to mount mine. The install shouldn't take you more than an hour. It consists of removing lower column clamshell, cutting a few wires, soldering a handful of leads to the module, mounting the module and putting clamshell back together. Cost of module is ~$75.
RE didn't offer an exact module for the Corolla. After sending Dave a copy of the Toyota wiring diagram he recommend one that he thought would do the trick; module number 13015 (available on Ebay, Amazon or their site). With some back and forth between us he got the schematic sorted, and the results are as shown in the pics.
Some things to note: The Toyota wire colors above and below the large connector at the base of the column do not always match. The Toyota diagram wire labels refer to the color of the wires BELOW - harness-side - the connector, not those going to the switch itself. You my cut the wires anywhere - I did so above the connector - but the tracer may be a different color. Also, the RE schematic only shows one of the two red leads coming out of it being connected to something. You may use either of the wires, and the other can just be left not connected (insulate the conductor so it doesn't short on something though). Also, "N/C" means not connected.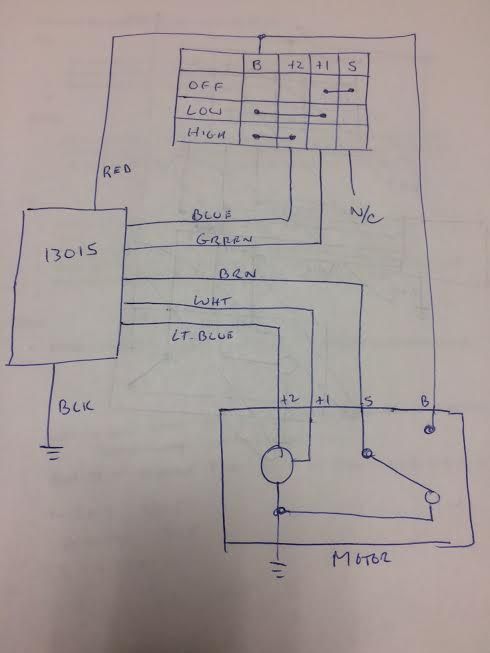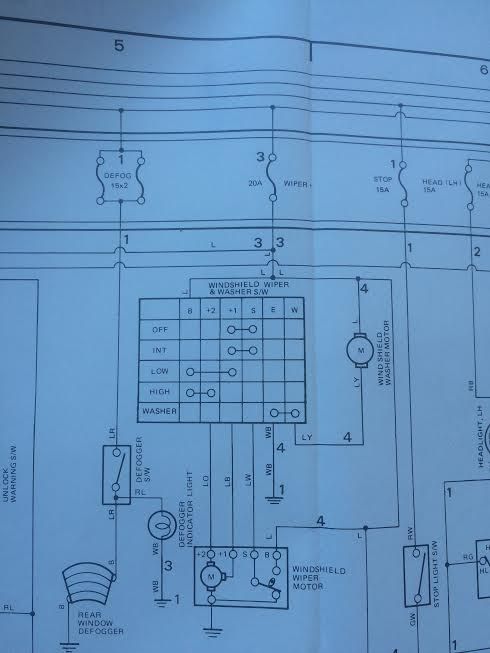 -J